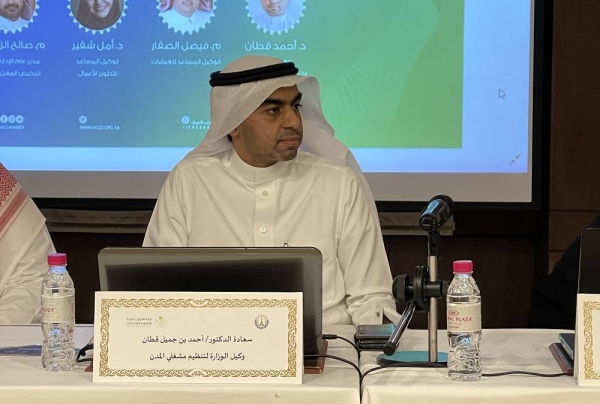 Professional license mandatory to renew municipal license for 16 professions
Deputy Minister of Municipal and Rural Affairs and Housing for regulating city operators Dr. Ahmed Qattan revealed that the first phase of issuing professional licenses for 16 professions would commence from the beginning of 2022.
The ministry will start within two months the issuance of the first professional certificate for workers of establishments within the jurisdiction of municipalities, he said while noting that this will be applicable to more than 72 branch professions that come under the 16 main professions.

Initially, it will be mandatory to get professional license issued for at least one worker in the targeted establishment so as to enable it to renew the municipal license of all its workers.

This will be after the expiry of the deadline for responding to the proposed draft regulation for issuance of license for professions and crafts and that is with the participation of the private sector.Qattan emphasized that the ministry wanted to implement the new decision without causing any obstacle for the private sector establishments or affecting their smooth running.

This is why the ministry has made it mandatory for the private sector establishments to get professional license to at least one worker in the beginning and then gradually for 50 percent of the total workers.

Addressing a workshop on regulating the role of the private sector in operating the cities of the Kingdom, which was organized by the Chamber of Commerce and Industry in Madinah on Monday, Qattan said that previously the Kingdom had the largest labor-training workshop in the world.

"This is because of the presence of a large number of workers who come to work without experience or certificates, which negatively affected the progress and quality of some businesses," he said.

Following are the major professions for which the ministry is seeking to introduce mandatory professional license in a phased manner: air conditioning technician, electronics technician, satellite technician, electrician, plumber, carpenter, blacksmith, builder, painter, furniture cleaner, water tank cleaner, insect and pest control worker, tree trim worker, mechanic, female beautician, and barber.