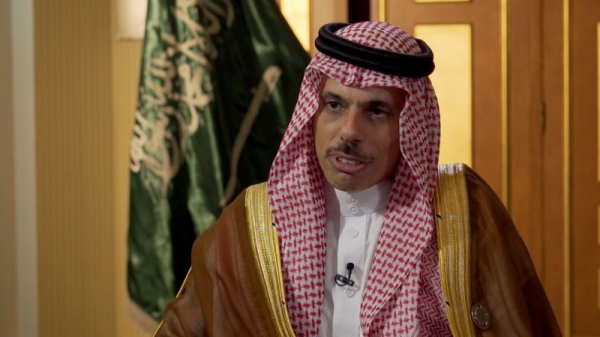 Prince Faisal: Biden met a key leader in the region
Saudi Arabia's Foreign Minister Prince Faisal bin Farhan said that US President Joe Biden got out of his visit to the Kingdom with "a meeting with a key leader in the region and reinvigoration of the strategic partnership between Saudi Arabia and the United States."
Prince Faisal told CNN's Nic Robertson that he "see the image as a win for President Biden."

He said it was quite normal that the leaders had exchanged pleasantries, adding, "I don't know why we're hung up on a fist bump."

"The Crown Prince's discussion with President Biden focused on how to address the Iranian threat. And here, we talked about, first of all, negotiations, but also putting together enough pressure to incentivize the Iranians to come to the negotiating table."

He said Saudi Arabia wanted to resolve its differences with Iran through diplomacy -- but was also working with the US to build capacity to "defend against potential Iranian aggression."

"All six countries of the Gulf Cooperation Council -- Saudi Arabia, the UAE, Qatar, Oman, Kuwait and Bahrain -- were unified in supporting negotiations with Iran," he said.

"We are having discussions with Iran, as you know, so is the UAE, so are our friends in Qatar, Kuwait, so we all as the GCC collective are talking to the Iranians because we want to resolve our differences through dialogue, we hope that the Iranians will respond in kind," he added.