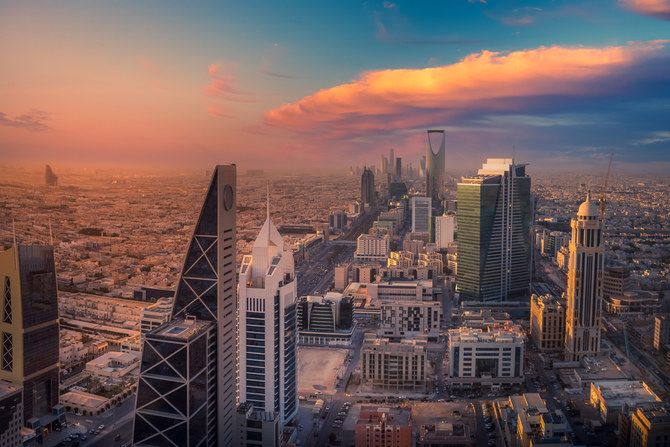 Moody's upgrades Saudi Arabia growth forecasts in 2023 and 2024 
Saudi Arabia's economy is forecast to grow at a higher-than-expected rate in 2023 and 2024 backed by its durable non-oil sector, according to credit rating agency Moody's Investors Service.
In its recent macro-outlook for G20 economies, Moody's upgraded the Kingdom's growth to 2.5 percent in 2023 from its previous forecast of 1.7 percent announced in November. For 2024, it has raised the growth to 3 percent from the previous forecast of 2.6 percent.

In 2022, the growth was upgraded to 8.7 percent from 7.4 percent in November's forecast, according to the agency.

Speaking to Arab News, Alexander Perjessy, vice-president, senior credit officer at Moody's said: "The upward revision of our growth forecasts reflects greater confidence that the non-hydrocarbon sector growth momentum seen during the past two years will be maintained during 2023-24, supported by progress on the government-sponsored large-scale economic diversification projects and a wide range of government initiatives aimed at stimulating growth in the domestic entertainment and tourism sector, as well as education, healthcare, and affordable housing.

"The growth momentum will also benefit from the recently implemented structural reforms aimed at improving the ease of starting and doing business, enforcing contracts, and resolving commercial disputes and bankruptcies. Last but not least, consumers will remain shielded from elevated energy prices through the government cap on domestic transportation fuel prices and utility tariffs."

The Moody's report comes as Riyad Capital in its latest report said Saudi Arabia's economic increase is expected to be around 3 percent in 2023, backed by a robust non-oil sector.

The Riyad Capital report forecasts the output from this part of the economy will rise by 5 percent this year, driven by a sturdy fiscal policy geared towards increasing investment spending.

The oil sector is also expected to continue its growth trajectory estimated at 1.2 percent this year, noted the report.

The inflation rate is expected to drop gradually across this year to reach 3.1 percent, down from 3.4 percent recorded in January 2023, noted Riyad Capital.

Apart from Saudi Arabia, Moody's conducted upward revisions to growth forecasts for 2023 in the US, the euro area, China, India, Mexico, Russia, and Turkiye.

Amidst the tightening in the international and domestic financial environments in 2022, analysts have been adopting a more cautious outlook.

However, in numerous significant emerging market economies, like India, Brazil, Mexico and Turkiye, the economic environment has proven more resilient than expected.

In its macro-outlook, Moody's anticipates that the US's final slowdown in tightening monetary policy will help level, or even increase, capital flows to emerging-market nations.

"However, emerging markets will remain vulnerable to bouts of increased volatility in financial markets until inflation in advanced economies is tightly controlled," added the agency.

The G20 economies' growth predictions are to dip to 2 percent in 2023 from 2.7 percent in 2022, and then incline to 2.4 percent in the following year.

The current growth estimate for these developed economies in 2022 recorded 2.3 percent, upgraded from Moody's previous estimate of 2.1 percent.