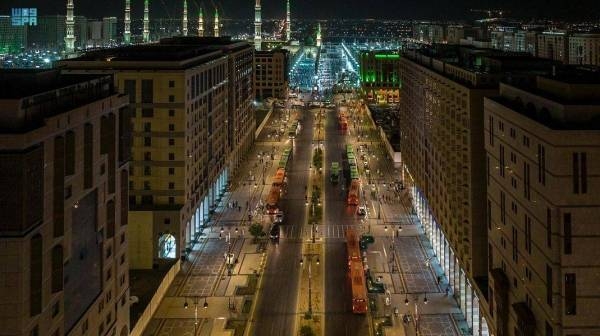 Madinah comes 4th in Saudi urban agglomerations
Madinah has been ranked fourth among Saudi Arabia's regions in terms of urban agglomeration after Riyadh, Jeddah and Makkah, according to the Urban Observatory of the Madinah Development Authority.
The local review of Madinah 2023, issued by the Urban Observatory has also shown that Madinah has reached the level of self-growth, to be one of the first eight urban centers supported by the National Urban Strategy as a top priority for comprehensive national development.

It is expected that Madinah will witness significant growth during the coming 30 years, bringing its permanent population to about 2.06 million people and approximately 12 million visitors annually by 2040.

The local review of Madinah indicated the comparative advantage of Madinah in influencing the development of the city, and the region in general in terms of accelerating regional development to the national level, as this affects positively on the regional spatial balance in terms of the distribution of services and the central government services such as universities, research establishments, specialized medical services, and others.

The goals of National Urban Strategy are represented by achieving a balanced regional urban development in the long term, expanding and enhancing economic growth, as well as strengthening selected development centers from among the cities of the region. It also aims to make maximum use of the basic elements present in the current major urban centers "mainly represented in Madinah".

The local review pointed out that the Madinah strategy aims to increase the total regional GDP growth to about 2.9 times, and to create 402,000 jobs opportunities, reduce unemployment by 70% among the Saudis, and to increase new business enterprises by 2.5 times.

Saudi Arabia's Vision 2030 aim to accommodate about 30 million Hajj and Umrah pilgrims by 2030. In line with this aim, Madinah has implemented several strategies, policies and programs that are significantly related to the key competitive advantages of the city.