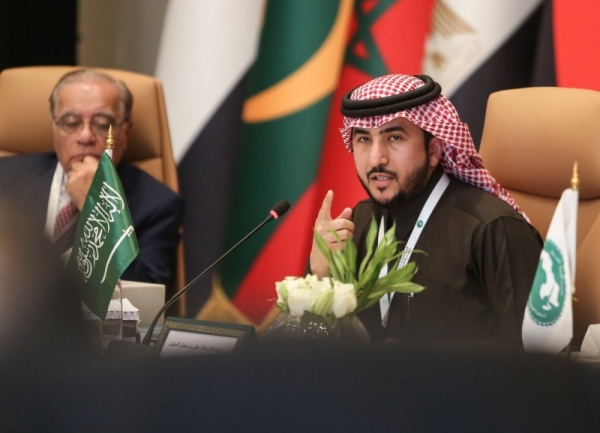 KSA to chair ALECSO's Executive Council meeting, to follow up on AlUla meet outcomes
Saudi Arabia, represented by the Saudi National Commission for Education, Culture and Science, will participate in the 26th session of the General Conference of The Arab League Educational, Cultural and Scientific Organization (ALECSO) on May 21 in Tunisia, to discuss several topics to follow up on the progress of the organization's programs and activities.
The General Conference will be preceded by the Kingdom's chairing of ALECSO Executive Council meetings on May 18-19, amid important developments experienced by the organization stemming from strengthening communication between member states, institutionalizing work in the Executive Council, and strengthening joint action to serve the organization's mission.

The Executive Council meeting, which will be chaired by the Chairman of the Executive Council of ALECSO Hani Al-Mogbil, will discuss several topics, including following up on the Council's implementation of the road map and the outputs of its previous meeting in AlUla, which was held last January.

It will discuss the ensuing participatory and complementary work among the members of the Executive Council, that was reflected recently in a tangible reality, as work began on diversifying the organization's sources of income, developing funding channels, and preparing a partnership strategy for the organization.

This is in addition to amending the Executive Council's bylaws to increase the effectiveness of its role in supporting the organization to counter any challenges, preparing a strategic plan for the media and marketing of the organization, preparing a comprehensive study and evaluating the awards, and ALECSO's joining of the General Assembly of the Arab Awards Forum.

The Tunis-based ALECSO was established in 1970 and operates under the umbrella of the Arab League. It is concerned with the fields of heritage, culture, education, science, scientific research, information, and communication, and aims to coordinate Arab efforts in the fields of education, culture, and science and to support the exchange of expertise of member states.

It is also mandated to coordinate the efforts of Arabic language academies, issue specialized multilingual dictionaries, promote Arab thought and culture, introduce Arab and Islamic culture, develop scientific research and support cooperation between Arab scholars and researchers.

It also encourages the establishment of institutes concerned with Arab and Islamic civilization, coordinate the efforts of civil society institutions and involve them in the educational, cultural and scientific process, and the preserve, protect and disseminate tangible and intangible heritage.