Niloofar Hamedi and Elahe Mohammadi, the two female journalists who first broke and reported the news of Mahsa Amini's death at the hands of Iran's morality police, have been labeled CIA agents in a statement released by Iran's Ministry of Intelligence and the intelligence organization of the Islamic Revolutionary Guard Corps.
The statement accused both women of being "primary sources of news for foreign media" and claimed the nationwide protests were launched by the CIA and Israeli intelligence organization Mossad as a pre-planned operation.

Hamedi and Mohammadi are reportedly currently being held in the notorious Evin prison that saw fires break out earlier this month, leaving four dead and several injured.

The former, who was the first journalist to report on Amini's killing, was accused of posing as a reporter and pushing the 22-year-old's family into revealing information regarding her death.

Mohammadi was cited as having received training as a foreign agent abroad following her reporting on Amini's funeral.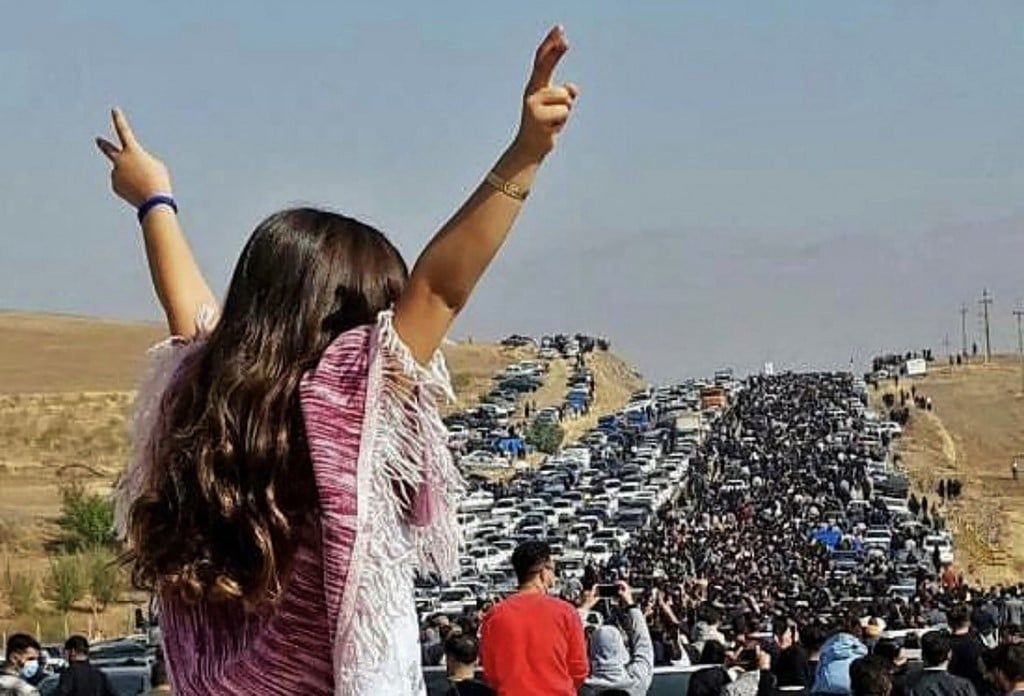 What began as outrage over Mahsa Amini's death on Sept. 16 has evolved into a popular revolt by people from all layers of society.

Journalists across the country were shocked at the statement as the regime attempts to clamp down on the uprisings by suffocating the media.

"They're closely monitoring us and I have been advised to cut all ties with foreign correspondents. I have received calls from abroad on my cellphone and if they monitor my phone records and find that someone from the west was calling, even if it's a friend, that'll be a huge risk," one Iranian journalist told The Guardian.

Another said that the regime will "waste no time punishing the journalists. They know that there are people inside Iran, like myself, who are in touch with friends or media abroad. They'll use this statement and conclusion to make more arrests, or worse, execute their own citizens for espionage."

The popular protests, which kicked off over 40 days ago, have seen scores of protesters killed at the hands of the IRGC. Despite that, the movement has shown no signs of abating.