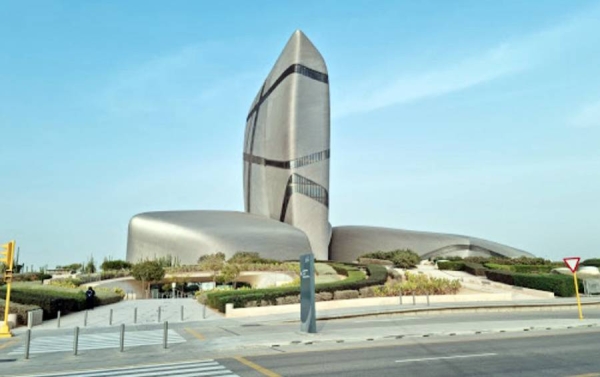 Ithra depicts the Prophet's migratory journey in a new traveling exhibition
At the beginning of the next Hijri year, the King Abdulaziz Center for World Culture (Ithra) plans to open the first exhibition of its kind, which will examine the significant historical events of the Prophet's migration, which changed the course of history and laid the foundations of the Islamic state with the title: "Migration: Following the footsteps of the Prophet, peace be upon him".
It is a traveling exhibition that will starts in the Ithra Center and then will travels to Riyadh, Jeddah, and other cities around the world, with the purpose of shedding light on the Hijrah Route, by reviewing a collection of items from the Prophet's history.

In collaboration with Dr. Abdullah Al-Qadi, the exhibition also includes the most important enriching information on these artifacts that reflect the richness of Islamic civilization in general and the diversity of the Prophet's heritage in particular.

In addition to graphic scenes that aim to foster debates and encourage knowledge exchange while also creating a sense of human connection to the exhibition's substance.

A number of collaborations and partnerships are also being pursued by the Center with a variety of local and international organizations.

And there are plans to establish memorandums of understanding in the Islamic arts sector that will pave the way for joint cooperation between the interested parties and the Center in order to improve the quality and work on its development from various cultural, artistic, viewpoints.

These memorandums and agreements are based on the lending of a variety of artifacts and antiquities, in addition to assisting with the distribution of materials prior to the opening of the migration exhibition.

These collaborations are part of Ithra Center's efforts to promote cultural exchange and bring the best Islamic art collections to Ithra, as well as the Center's attempts to enhance cultural links and ties with local and international bodies.

Fabrics from the Prophet's Mosque in Madinah, manuscripts, and the Prophet's valuables were among the important items loaned.

The Ithra Center also seeks to activate means of communication with various ministries, institutions, bodies, and the private sector, believing in its national responsibility to achieve these goals in order to develop society, in accordance with Vision 2030, and based on the Center's commitment to be a cultural and creative partner and a sense of the integrative role of community partnership.