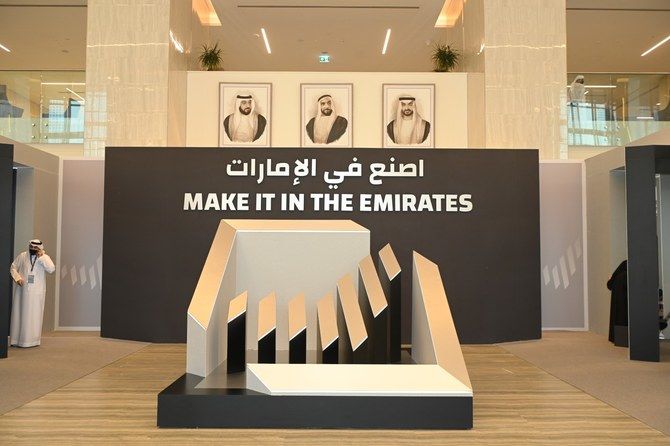 Investments worth billions set to be unveiled during 2nd Make it in the Emirates Forum
Investment opportunities worth billions of dollars will be announced during the second Make it in the Emirates Forum, the Emirates News Agency reported on Monday.
The two-day forum, which begins on May 31 at the Abu Dhabi Energy Center under the theme "Investment, Sustainability, Growth," aims to attract investors to UAE industries and encourage manufacturers to set up facilities in the country.

As the event takes place in the run-up to the UN Climate Change Conference, COP28, which Dubai will host beginning Nov. 30, there is a special emphasis on sustainable industrial development, carbon reduction, and expanding the industrial sector's contribution to climate action, in accordance with the country's Net Zero by 2050 strategy.

Senior executives, industrial and technology leaders, experts, innovators, entrepreneurs, financial institutions, investors, and large industrial institutions are also invited to announce new alliances during the forum. An exhibition area will offer delegates an opportunity to learn about the latest products and services, and network with industry experts and investors.

This year's event will also include the first Make it in the Emirates Awards, honoring pioneering businesses and individuals for their contributions to the UAE's industrial sector.

The forum is being organized by the UAE Ministry of Industry and Advanced Technology, in partnership with the Department of Economic Development in Abu Dhabi and the Abu Dhabi National Oil Company.