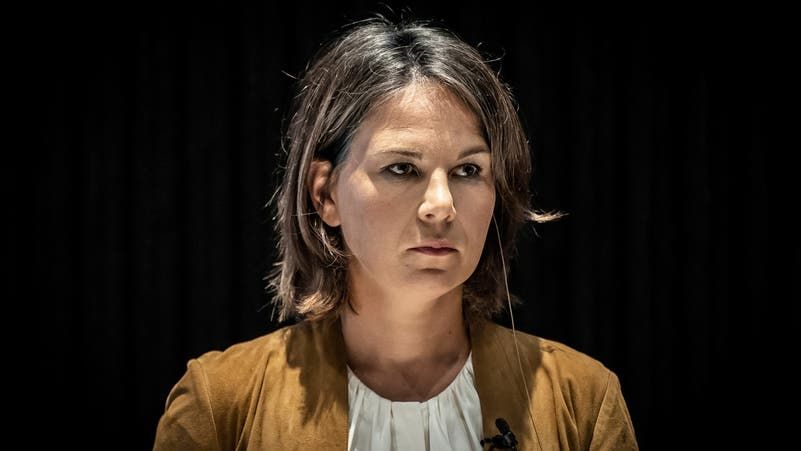 Germany warns Israel death penalty would be 'mistake'
Germany on Tuesday warned Israel it would be a "big mistake" to introduce the death penalty for those guilty of killing Israeli citizens, after a ministerial committee backed the proposal.
Foreign Minister Annalena Baerbock, after talks with her Israeli counterpart Eli Cohen in Berlin, said that "we consider particularly worrying the plan to introduce" capital punishment.

"We are firmly opposed to the death penalty, and we are raising this issue all over the world," she told a press conference alongside Cohen.

On Sunday, Israel's ministerial committee for legislation backed a bill that would bring in the punishment, which was part of a coalition agreement reached between Prime Minister Benjamin Netanyahu and an extreme-right political partner.

It states that someone who kills an Israeli citizen "out of racism or hostility to their group... and aiming to harm the State of Israel and the renewal of the Jewish people in their land, shall be sentenced to death, and this penalty only".

Baerbock noted Germans learn in school that Israel -- although "threatened like no other country by terrorism" -- has not carried out any executions since 1962, when Nazi war criminal Adolf Eichmann was hanged.

"That has always been an impressive argument for those of us who have defended Israel on the international stage against unfair criticism," she said.

"I am convinced that it would be a big mistake to break with this history."

There have been previous attempts to pass such bills in Israel, although the latest one differs as it proposes a mandatory death sentence.

However, the push is seen as unlikely to succeed as members of ultra-Orthodox coalition parties are expected to vote against it for religious reasons.

Israel abolished the use of capital punishment for murder in civil courts in 1954, though it can still in theory be applied for war crimes, crimes against humanity, genocide, treason and crimes against the Jewish people.

Baerbock also expressed broader concerns about a legislative overhaul in Israel, saying that independence of the judiciary "has always been a hallmark of Israel."

Israelis have for weeks been staging mass protests against the government's legal reforms that critics see as a threat to democracy.

Netanyahu has presented the reforms as key to restoring balance between the branches of government.