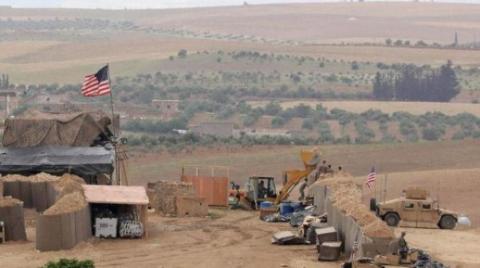 Fighting Between US, Iran-Backed Militias Escalates in Syria
Militias backed by Iran's Revolutionary Guards force attacked a US military base in southern Syria with drones recently and on the same day, a different base used by the US-led coalition near Syria's eastern border with Iraq came under rocket fire, The New York Times reported.
US officials saw the back-to-back strikes on Aug. 15 as more sophisticated than previous attacks and feared that more were coming. That set off a string of tit-for-tat attacks this week — including US airstrikes on three consecutive nights against Iran-linked targets in Syria. They amplified tensions between two powerful adversaries fighting on a foreign battlefield, the newspaper said.

The Americans made clear to Iran, through private channels as well as publicly, that they were not trying to escalate hostilities but only sought to protect US interests, said a US official who spoke on the condition of anonymity to discuss sensitive security matters.

Senior US officials said the Aug. 15 attacks on the two US bases in Syria could have been an Iranian attempt to avenge a previous Israeli attack by targeting Israel's US allies. But Iran denied any connection to the groups in Syria.

The drone attack, on the US base at al-Tanf, near the border in south Syria, came a day after Israel struck military targets in the Syrian provinces of Damascus and Tartus, killing three Syrian soldiers. Those strikes targeted a Syrian army air defense base where Iran-backed fighters are often stationed, according to the British-based monitoring group Syrian Observatory for Human Rights.

The new fighting comes at a very delicate moment in US-Iran relations, as both sides are moving closer to agreeing on a revived nuclear deal that would lift sanctions on Iran in return for limits on its nuclear activities. Given that, any attacks that cause a large number of casualties on either side risk throwing the nuclear negotiations off course, the New York Times said.

However, US officials insisted there is no connection between the strikes in Syria and the nuclear negotiations. Other observers have wondered whether the attacks by forces allied with Tehran could be an effort by Iranian hard-liners to disrupt any deal.

Some Iranian analysts said they viewed the US attacks as the Biden administration's attempt to appease critics of the nuclear deal and demonstrate that it would maintain a tough stance against Iran even if a nuclear deal was reached.