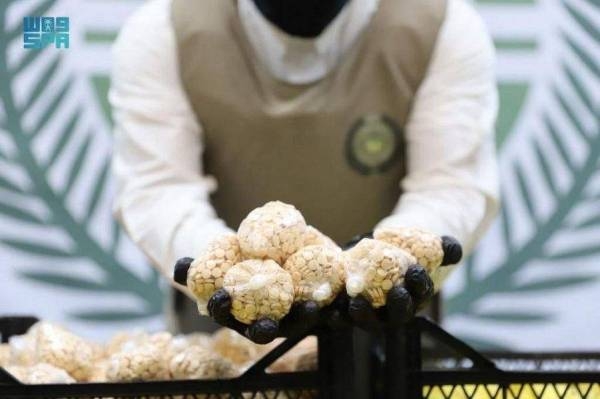 All drug reports are handled with confidentially: Dr. Al-Luhaidan
The Director of the Studies and Information Department of the National Committee for Narcotics Control (NCNC) Dr. Suleiman Mohammad Al-Luhaidan confirmed that all reports related to drugs are being handled with complete confidentiality.
Dr. Al-Luhaidan told Okaz/Saudi Gazette that they also provide treatment and counseling services through the National Center for Addiction Counseling, via the following number: 1955

The center works to serve the treatment seekers' families, or cases of forced transfer for drug treatment, in addition to dealing with general inquiries about narcotic substances, Dr. Al-Luhaidan indicated.

He noted that the services are provided by experts and specialists to provide all services in complete confidentiality.

He said that the national committee is seeking to confront the spread of drugs and psychotropic substances in society, in addition to its efforts in spreading awareness to reject them through coordinating with the relevant governmental and private agencies in the security, preventive, media, treatment, rehabilitation and other aspects.

This comes with the aim of enabling the community to participate in drug prevention and control efforts, Dr. Al-Luhaidan said.

All communities must unify in combating the spread of narcotics, increase the awareness of its dangers on individuals and society, in addition to confronting them by reporting drug smugglers and promoters to the competent security authorities.

It is noteworthy that Saudi Arabia is continuing its ruthless war on drugs, by launching a campaign aimed at combating the spread of drugs, foiling attempts to smuggle in drugs and eliminating the sources of financing this scourge, which targets certain age groups, mostly the younger generation.

During the campaign, the General Directorate of Narcotics Control (GDNC) announced the arrest of several people, who were found marketing and selling various types of drugs in a number of cities across the Kingdom.