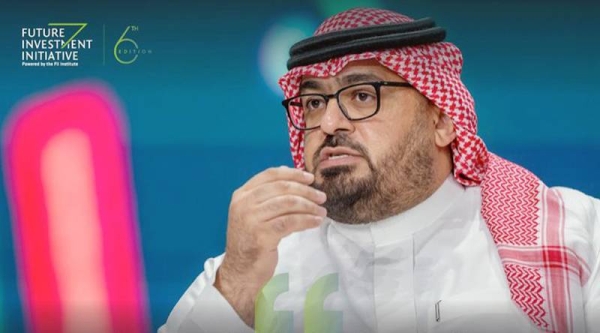 Al Ibrahim stresses sovereign wealth is reordering the world
The Future Investment Initiative (FII), in its activities Tuesday, discussed the global economy, how sovereign wealth is rearranging the world, the effects of the global economy that resulted from the transformation of sovereign wealth funds into new large investors, and the ways emerging markets are performing to attract financing.
This came in a brainstorming session entitled "How Sovereign Wealth is Reordering the World", in which Minister of Economy and Planning Faisal Al Ibrahim participated.

Al Ibrahim said that the growth in the Kingdom jumped to 3.2% of the GDP, expecting a growth equivalent to 7.4% - 8%, citing the estimate of the Organization for Economic Cooperation for Development (OECD), which expected growth of 9%.

He added that the percentage of non-oil GDP in the Kingdom achieved a growth of 6.1%, which is higher than it was in 11 years, and less than the ambition and goal that KSA aspires to, highlighting as well the low unemployment rates for women.

The minister pointed out that the Public Investment Fund (PIF) has invested more than 20% in recent years in renewable technology and emerging companies, adding that the PIF eyes many investments, and plays an important role through its focus on economic opportunities and social responsibility.

Al Ibrahim said: "We have four new sectors; entertainment, tourism, culture, and sports, which were developed from scratch and did not exist seven years ago. The Public Investment Fund invested in them.

"We must focus on the long term. We must have the ability to adopt long horizons and attract more investors in different investment domains, as not only would this help development, but also help the world to a great extent to solve many problems and provide many investment opportunities."

The participants also discussed the impacts on the global economy that have resulted from sovereign wealth funds turning into new major investors, as well as how emerging markets can better attract funding from sovereign funds.