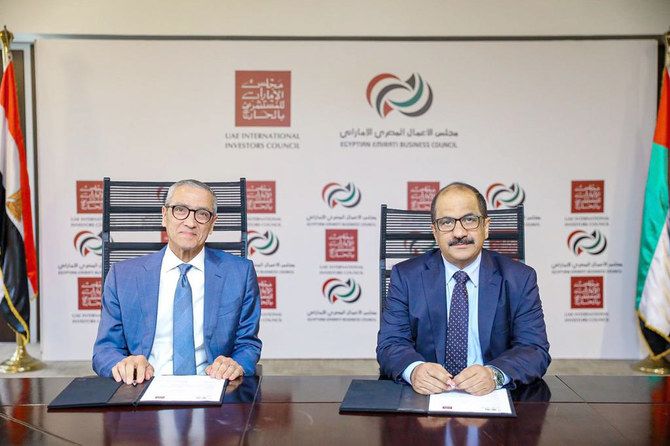 UAE, Egypt bid to boost investment partnerships
The UAE International Investors Council has signed a memorandum of understanding with the Egyptian-Emirati Business Council to enhance existing investment partnerships, the Emirates News Agency reported on Monday.
The memorandum aims to increase investment opportunities in the new economy, green projects, recycling, clean projects, the technology sector, and new digital technologies.

The two sides plan to launch various initiatives to facilitate direct business meetings between companies with the aim of stimulating new investment opportunities in the UAE and Egypt.

The agreement also aims to lay the groundwork for the establishment of a comprehensive system of databases, consultations, and statistical data on the two markets.

UAEIIC Secretary-General Jamal bin Saif Al Jarwan said: "We are honored to cooperate with the Egyptian Business Council headed by Gamal Sadat, in an important step that will open new doors to enhance cooperation. This memorandum serves the interests of members' aspirations and common visions.

"It will see greater activity in cooperation between the two councils, including joint initiatives, conferences and promotional tours."

Gamal Sadat, who is EEBC chairman, said that the Egyptian market was currently offering golden opportunities for investors.

He added that the memorandum established a framework for long-term cooperation to benefit the two countries' economic relations, especially since the council played a key role in enhancing the leadership of UAE investments and contributing to the exploration of high-potential investment areas.

The two councils will organize joint initiatives, conferences and roadshows, as well as sharing experiences in emerging markets and helping to assist the private sector in addressing the most pressing concerns.