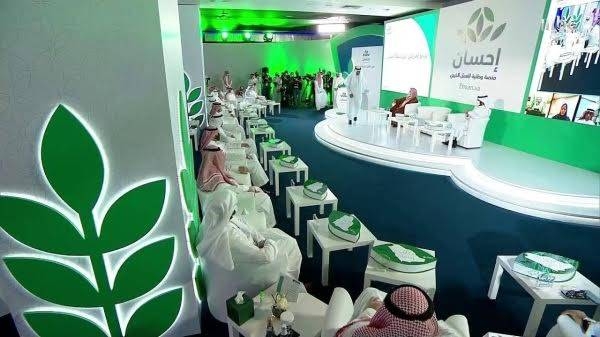 Ehsan's total donations amount to more than SR2.7bn since its launch
The National Platform for Charitable Work (Ehsan) announced that the total donations it has received since its launch has amounted to more than SR2.7 billion.
It has clarified that the total donations transactions has reached 42 million, as more than 4.8 million beneficiaries have benefited from it.

The platform included 22 fields to which donations can be made, Ehsan said, noting that the total number of partner societies of the platform reached more than 960 societies, while the total number of completed opportunities amounted to 10,956.

Ehsan noted that the donations received by the National Campaign for Charitable Action have benefited various charitable fields, including education field, as 49,000 people benefited, while in the social field, 395,000 beneficiaries have benefited.

Additionally, in the health field, 157,000 people have benefited from the donations, while in the food field, 3.9 million beneficiaries have benefited. In the housing sector 52,000 and in the religious field, 219,000 people benefited.